OEC can offer geophysical surveys for a variety of offshore wind farm projects from fixed bottom turbine foundations in shallow waters to floating turbine concepts in deeper waters.
OEC can offer not only field survey activities but also pre-survey DTS (Desk-Top Study) for proposed project areas and consulting related to the seabed and sub-bottom conditions for cable laying & burying operations related to export / inter-array cables based on our cable route survey knowledge and experience.
OEC's geophysical survey techniques including bathymetry, acoustic seafloor imaging, sub-bottom profiling and magnetic anomaly mapping can also be used for O&M operations.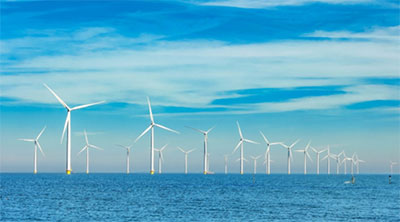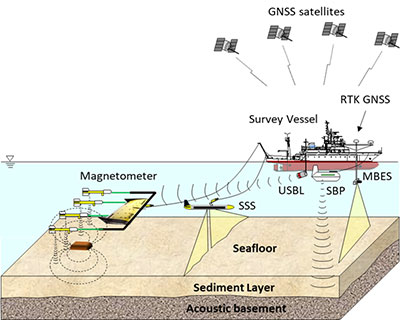 OEC can offer geophysical surveys for such O&M operations as Cable Burial Inspection and Scour Protection Monitoring. Visualizing of CPS (Cable Protection System) can be performed as well.